From washing cars to Hollywood star: "I did it my way"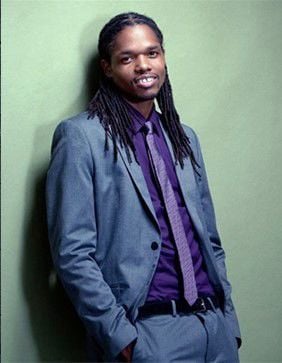 To interview someone who went from washing cars to becoming a Hollywood star, I am most curious about his deep thoughts and the baby steps he took along the way.
Landau Eugene Murphy Jr., the season six winner of NBC's "America's Got Talent," said in his previous interviews that he never dreamed that he would be on "America's Got Talent" and achieve this success; he won with the largest vote total in the show's history. "I never thought that I would go on to a talent show because everybody around me always tells me, 'You should do this, you should go on American Idol,' and I was like, 'No, those shows always make a fool out of people, especially if you're not the winner or the token person.' It's going to make you look silly. And I don't want to be a clown, I really genuinely feel this music in my spirit and I feel like God has put a call on my life to do this music. So, I didn't want to go on a show that was going to make fun of me," said Murphy Jr.
"That was just a low point in my life. I had just been robbed. While I was on the road doing a couple of fundraiser events, someone went in my house and stole all the copper out of my walls, and all my furniture, all my clothes. They basically gutted my house and just turned my life upside down, because I'll always try to do good for everybody and I was just really hurt. And I got very angry at the moment, but then God kind of spoke to me and told me all I need is a bigger stage, and now I don't have anything to lose and I was like, 'You're right, I don't have anything to lose.' Right at that moment, I was sitting at my mother's house and the TV went through a commercial and it was Howie Mandel asking me, 'Am I the next winner of 'America's Got Talent'? Do you have what it takes to headline your own show in Vegas? Are you our next million dollar prize winner?' And I was like, 'Wow, is this really happening?' And I just took that moment, I wiped the tears out of my eyes and I went into the next room and got on the computer and signed up for 'America's Got Talent.' I had nothing to lose. I mean, I had been groomed the whole time since I was three years old without even knowing it. God had me performing for my friends and family since I've been like three years old. This was just like my big break. I think all the things I had accumulated in my life, all the worldly stuff, had kind of blocked my blessings. And me being robbed was a way for God to take all these things away from me so I could go in and pursue something that he had already planned for me. So, when I went, everything wound up perfectly … It all worked in my favor and now I am living my dream."
These moments come to many people, but why did it have this effect on Murphy Jr.? I asked: "If you joined the show earlier in your life, would you have the same results?"
"Maybe not, because I don't think I would be groomed enough in my earlier life to deal with it. As you see in my videos I was calm and cool," he answered.
The success of Murphy Jr. was a slow progress of passion and talent. He was washing cars for a living while volunteering as a singer in the community: homeless shelters, veterans' homes and fundraising events, "While I was washing cars, I had headphones on … But, I was shy at the time and didn't know they were listening to me … Everything I was doing up until that show was volunteer work," said Murphy Jr.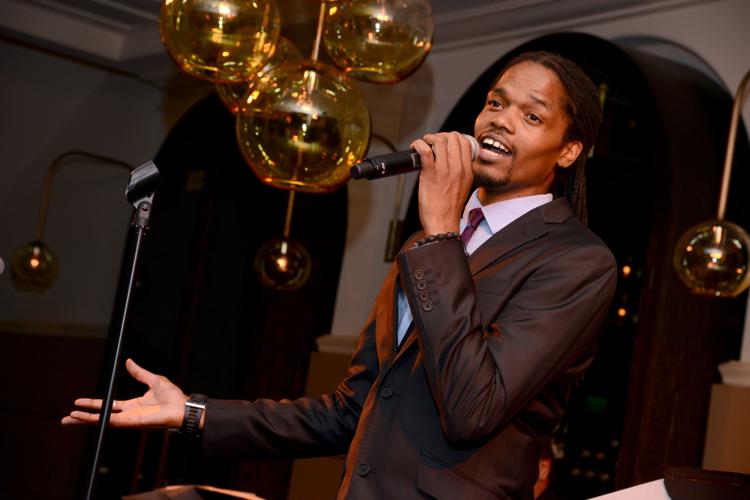 Because not so many winners make it big and become real artists after the show, I asked him: "Was it easy to maneuver the real world after the success of 'America's Got Talent'?"
"It's been a blessing because I'm still living my dream," said Murphy Jr. "You headline your own show in Vegas for a year, but I didn't want to be in Vegas for a year, especially under the circumstances they had me under. So, I got out of that contract and then I just went on my own. I've been doing it on my own for… going on eight years."
I was still curious about his deep thoughts, so I asked him about the most difficult thing he struggled with growing up as an African American child.
"Most of us believe in God, but we are not connected to God," I commented. "Well, what helped me have that connection, was just, I guess, the discipline of my past and my grandparents (His father and his grandfather were preachers.) They taught me to believe in something that I never saw. But, the things in my life showed me that it was real. It wasn't the words out of peoples' mouths; it was just going through life. Things that you experience in life, you have to pay attention. A lot of people just don't pay attention, they're sheep. They take you to church, you sit in church, you give tidings then you go home, and live the rest of your life. No! There are things in between that. There's a reason why that person took you to church. You have to pay attention, and a lot of us miss that. We just go by what somebody says," said Murphy Jr. "I mean really think about it, would you have been to church if your parents never took you? Would you believe in God if they never told you about God? So, what is God? God is inside of you. He's your instincts. He's your gut. He's your emotions. He's your feelings. He's you. So I believe in me, I believe in myself, I believe in my Creator. And I take every moment for what it is, whatever sign he may give me. It could be a burst out of the Bible, or it could be a scene out of a movie. Whatever it is, you have to pay attention to it. He speaks to you in different ways. He may speak to you in a different way than he speaks to me. But, you have to figure out what that is, and when you figure out what that is, then you're at peace. And, I'm at peace."
"You have to pay attention" Aha! Finally, I got into his deep thoughts!
Singing Frank Sinatra's songs matches his spirit and voice beautifully. Personal interpretations of standards by Sinatra and others have led to dozens of sold-out performances for him around the world. Murphy Jr. is far from feeling settled. According to his press release, "he has released three successful albums so far. 'That's Life' (November 2011) with Columbia Records stayed several weeks on the Billboard jazz charts. 'Christmas Made for Two' (December 2013), Landau's special Holiday CD has classic and brand new original holiday favorites and has always been a best-selling fundraising vehicle for The Children's Home Society charity in West Virginia. 'Landau' (December 2016) includes his signature take on popular Great American Songbook standards, updated versions of classic R&B, what calls a 'Big Band twist,' and Landau's first-ever original compositions co-written with the music industry's biggest Grammy-winning songwriters. The tracks have been recorded at the famed Capitol Records Studio 'B,' home to Frank Sinatra, Judy Garland, Nat 'King' Cole and Dean Martin. The CD was helmed by Grammy winner Jeff Weber.
Landau has also co-authored a book with award-winning writer Rick Robinson 'Landau Eugene Murphy Jr: From Washing Cars to Hollywood Star,' that debuted at #1 on the Amazon.com Jazz Book chart. Singer and songwriter par excellence, Landau made his debut as an actor in the movie 'Choices,' the Ron James story, in 2018."
On Aug. 25, Landau will be performing live at the season finale of the summer concerts at the Pavilion at the Reston Town Center at 7:30 p.m. Known as the "Soul of Sinatra," his show will be a salute to Sinatra and the magic of Motown. Come and enjoy his spirit!