WV Music Hall of Fame hosts "Garden Party IV" May 24 at Café Cimino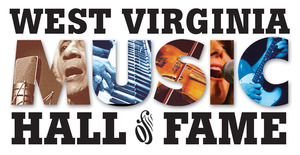 WV Music Hall of Fame hosts "Garden Party IV" May 24 at Café Cimino
All three living 2015 inductees to perform!
And a special appearance by Landau Eugene Murphy, Jr.!
The WV Music Hall of Fame will host its fourth annual Garden Party on Sunday, May 24, 3-9 p.m, at Café Cimino in Sutton
Hear performances by all three living 2015 inductees:
John "Some Kind of Wonderful" Ellison; renown pedal steel guitarist Russ Hicks; and jazz pianist Bob Thompson
Landau Eugene Murphy, Jr.,  will be featured in a special duo performance with Bob Thompson
Also performing are: Billy Boggs, Robert Shafer, and The Carpenter Ants 
Proceeds will support the WV Music Hall of Fame's sixth induction ceremony which will be held October 24, 2015 at the Culture Center Theater.
Listen to a smorgasbord of homegrown, West Virginia music; feast on Café Cimino's award-winning buffet; and quench your thirst with an open bar.
Tickets are $65 in advance; $75 at the door (partially tax deductible)
** Buy your ticket by May 20 and you will be entered in a drawing to win a complimentary overnight stay that evening at Café Cimino **
For information/reservations call 304/342-4412 or email wvmhof@gmail.com
or Café Cimino 304-765-2913